Peter Waak
President and Founder
Leading strategist in radio with successful cases in over 20 countries around the world.
Educated at Stockholm University and Harvard Business School.
Managing Director of several radio stations in Europe.
VP Radio Operations for RTL Media Group, which then had 25 million daily radio listeners.
Sam Zniber
Vice President and Strategic Consultant
Program director for several radio stations and networks in the USA, UK, Canada, France, and Australia.
Former Vice President Programming, Lagardère with 33 million listeners.
Program Director Magic 102.7 Miami with +85%, and +130% with the core target in PPM ratings in 20 months.
Education in Strategic Marketing and Digital Media from Harvard, UCLA and Columbia University.
Hanna Brånvall
Media Researcher
More than fifteen years of professional experience from the market research industry that spans over multinational projects and end clients in the public as well as the private sector and some of the most well know global brands.
Holds a Bachelor in Political Science from Uppsala University with a major in World Politics. Academic studies also include Statistics and Administrative Law as well as an internship at the Embassy of Sweden in Washington, DC.
Previous employers include leading international research companies. Has focused on cutting-edge online research in the past five years.
Björn Mohr
Co-founder and Head of Programming and Strategy
30 years of radio experience programming formats such as CHR, Soft AC, AC, Rock, Dance and Public Service.
Created successful strategies in 18 countries during the past 10 years
As Program Director, took 104.7 RTL from #10 to #1
Daniel Berthelsen
Research Manager
Skilled questionnaire programmer, SPSS-specialist and field-researcher with over 10 years of experience in quantitative and qualitative methods from the market research branch
Education in political science from Roskilde University and Lund University
Has worked with hundreds of different companies including major international brands such as CNN, Disney, Smirnoff and Nordea
Has successfully improved existing and developed several new systems for data collecting and production effectiveness in the market research branch
Bob Cohen
Chairman
Former President/CEO International Radio, Clear Channel Communications
Experienced Media & Entertainment Executive. Successful 30+ year background in International and US broadcasting operations
President, Bob Cohen Strategies, LLC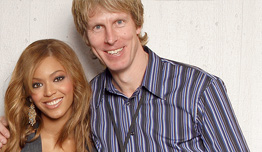 Fredrik Severin
Head of Music
Served six years as Music Director and Program Director for NRJ
Previously worked as Music Director for MTV in London
Executes music tests, music meetings, and consults on music and online music testing in major markets worldwide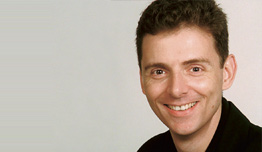 Mark Ramsey
President, Radio Intelligence USA
Leading media industry thinker, futurist, and strategic researcher
Has been a key strategic advisor to many radio and television broadcasters worldwide, EA Sports and Apple, Inc.
Author of Fresh Air: Marketing Gurus on Radio and Making Waves: Radio on the Verge
30 years of strategy and research experience from small to major markets in the USA