Peter Waak
President and Founder
Leading strategist on radio with successful cases in over 20 countries around the world.
Education from Stockholm University and Harvard Business School.
Managing Director of several radio stations in Europe.
VP Radio Operations for RTL Media Group which then had 25 Million daily radio listeners.
Ulf Tjerneld
Vice President
Ulf successfully leads Strategic Market Studies and consults on format and music strategies for radio stations and groups including: NRJ, ProSieben Sat1, MTG, R/COM, Portugal and Globo-Brazil.
He has been Group PD for Pro Sieben Sat 1 and successfully programmed various formats such as AC, Hot AC, CHR, Dance, Rock and Classic Hits.
Ulf has a university education in business administration with focus on marketing.
Ieva Valaine
Research Manager
Ieva holds a Master Degree from Uppsala University. Additional education in leadership and business development from Trondheims University in Norway, Rutgers University USA and Stockholm International Business School.
Senior Research Manager at Anthill Research AB as well as International Research Manager at Hermelin Nordic Research. Responsible for complex international research projects for clients such as CNN, Viasat and Microsoft.
Has worked in India as a project manager and in Germany with educating PRA research methodology and project management.
Björn Mohr
Co-founder and Head of Programming and Strategy
Björn has 30 years of radio experience and has programmed formats such as Soft AC, AC, CHR, Rock, Dance and public service formats.
In the past 5 years alone created successful strategies in 18 different countries.
As program Director, Björn took 104.7 RTL from #10 to #1.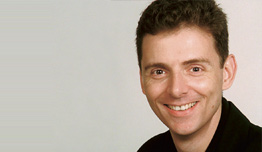 Mark Ramsey
President, Radio Intelligence USA
Mark Ramsey is a leading media industry thinker, futurist, and strategic researcher. He has been a key strategic advisor to many radio and television broadcasters worldwide, EA Sports and Apple, Inc.
Ramsey is also the author of Fresh Air: Marketing Gurus on Radio and Making Waves: Radio on the Verge.
Mark Ramsey has 26 years of strategy and research experience from small to major markets in the U.S.A.
Daniel Berthelsen
Research Manager
Skilled questionnaire programmer, SPSS-specialist and field-researcher with over 8 years of experience in quantitative and qualitative methods from the market research branch.
Education in political science from Roskilde University and Lund University.
Has worked with hundreds of different companies including major international brands like CNN, Disney, Smirnoff and Nordea.
Has successfully improved existing and developed several new systems for data collecting and production effectiveness in the market research branch.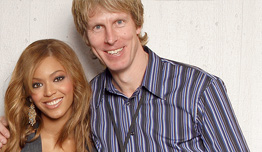 Fredrik Severin
Head of Music
Worked for MTV in London as Music Director.
Served six years as Music Director and Program Director for NRJ.
He executes music tests, music meetings and consults on music and online music testing in a market close to you.
Bob Cohen
Chairman
Experienced Media & Entertainment Executive. Successful 30+ year background in International and US broadcasting operations.
President, Bob Cohen Strategies, LLC.
Former President/CEO International Radio, Clear Channel Communications.